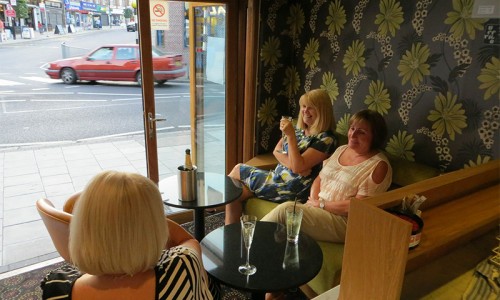 The ground floor at Vertigo is an open, lounge-style café-bar with smart, comfortable seating and a well-stocked bar that spans the length of the room. The chilled out mood is complemented by funky, current music.
The café-bar at Vertigo is all about effortless enjoyment.
Here on the ground floor you can indulge in delicious and fresh illy coffee, tasty nibbles and bar snacks and a range of beers, wines and cocktails.
Make yourself at home, catch up with friends and colleagues and take your time. Or simply pop in for a quick break from the day.
The café-bar at Vertigo is all about effortless enjoyment. We're keeping it light and social. See you soon…
View our thirst quenching drinks menus